It is a great honour and pleasure for me to invite you cordially to participate in the 12th Biotrans, which will be held on July 26 – 30, 2015, at Vienna University of Technology in cooperation with the Austrian Centre for Industrial Biotechnology (ACIB) as well as with COST Action Systems Biocatalysis. This series of meetings has been initiated in 1993 in Graz, a city in the South of Austria, and since then developed to a true European event organized every two years, which is now returning to Austria. The 12th Biotrans covers all aspects of biocatalysis with special focus on enzyme mediated cascade reactions, enzyme discovery, bioinformatics, systems bio(techno)logy, protein engineering by directed evolution and/or rational design, enzyme immobilisation, process development and scale-up as well as manufacturing of chemical products using biocatalysis.
Ideally located in the center of Europe, Vienna has a long-standing tradition as a major conference site since the "Congress of Vienna" in 1815. Its unique atmosphere will provide inspiration for a fruitful scientific meeting, and the participants will have ample time to enjoy a wealth of culture and historical places in and around Austria's capital city, not to forget the exquisite Viennese cuisine and Austrian wines. Enjoy with us excellent science in a terrific environment together with true Viennese hospitality!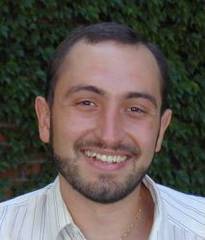 I look forward to seeing you in Vienna.
Sincerely,
Marko Mihovilovic
Chairman of 12th BIOTRANS